By Gerald McLean
Three pints on an empty stomach is just over my limit, and my merry discomfort is not helped by the screeching of the wheels at every corner. However, it was a necessary introduction.
Maybe it's the 'sign-of-the-times, or may be it has always been the way of things and I've only now become aware; men's social groupings are not just about the beer, and that fact is recognized by the members; 'it serves a greater purpose' I think to myself, as I journey homeward bound on the all-night Piccadilly line.
The Monday Club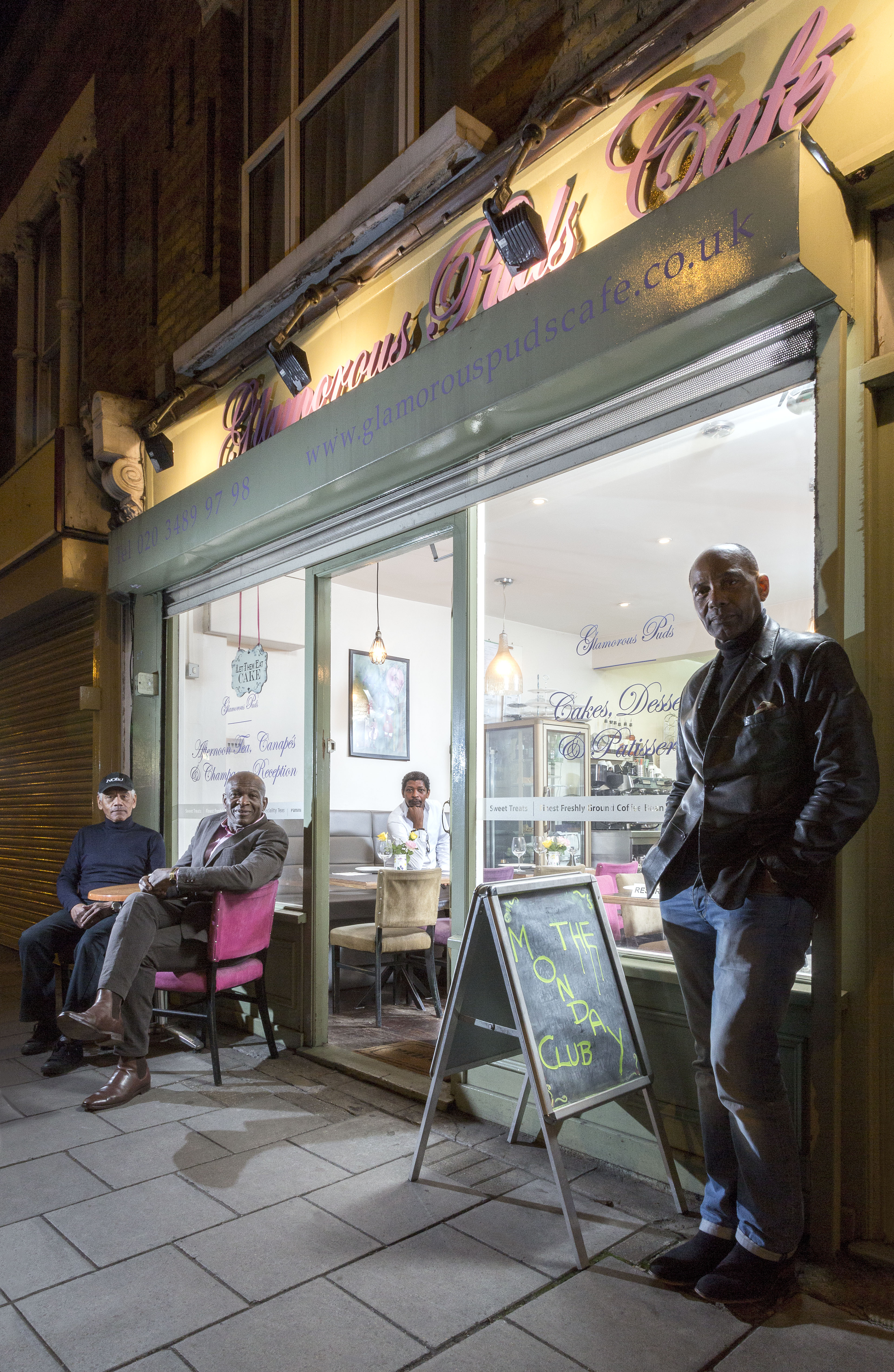 It all began from an impromptu get-together, arranged by Trevor, an actor; of course at that time it had no name. Four years on, it is now a regular occurrence and the core four meet each Monday at a local pub, for a drink and a chat. From time to time, they encourage each other to bring along a guest with new ideas, to stir debate.
There are a number of male groups such as this across London. They have become a way for men to discuss issues, solicit advice, or companionship. Whatever their reasons, more and more men are maintaining male relationships through the formalization of self-help groups. As stated by MenSpeak Men's Group (London/Online), founded in 2007, who in their mission statement rebuke notions that "…it is a gay, religious, misogynist, or anti-anything thing…" group. "We share our experiences, thoughts and feelings as we learn to respectfully challenge one another to be better men."
Is it possible such groups help alleviate the factors that contribute to male mental illness?
I've chosen a good night to meet the members of the Monday Club; Frank has just returned having served a ban. They claim he reneged on a bet regarding some music trivia question or another; Frank vehemently denies this, and proposes he was misunderstood and poorly treated. Yet, to me he appears to be the wise-heart of the group, probably why he agreed to serve the ban in the first place. Now they agree to ban bets.
The conversation turns to my question of whether women could join the group. The general consensus seems to be the group wouldn't really mind, but, Johnny, although retired, is still the 'playboy' and most likely to create problems by making advances, and his success rate is legendary.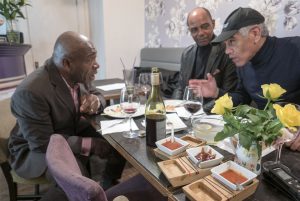 Having gone through the initial meeting with the members and explained I wish to portray them, we turn to the logistics of where and when to take the photograph. The pub won't do, it's coming up to Christmas and the location would be too obvious to be interesting. Anyway, it's not all about the booze.
That's when Bobby suggests his wife's café, if Donna-Marie the proprietor agrees to the disruption to her service. The 'Glamorous Pud Café' in Tooting Bec, Wandsworth, is now in its third week of providing an evening dinner service, and 'The Monday Club' has still to patronise it. This turns out to be a good idea, a welcomed pre-Christmas get-together, and something that's encouraged once a year, to fortify the bound they share.